As your State Senator, I will fight for: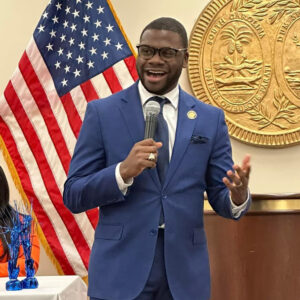 Medicaid Expansion
Too many South Carolinians do not have access to affordable healthcare. Expanding Medicaid will improve lives and help people get the healthcare they need. As a State Representative, I have filed legislation to expand Medicaid every year to force the legislature to address this issue.
Economic Development
With Scout Motors coming to Blythewood to build a new electric vehicle factory, the future is exciting for our community. I was honored to be a part of the coalition to bring this factory to our community, and I know it will be transformative for the Midlands. As a State Representative, I have been involved in passing the state budget for several years and will ensure that District 19 receives the funding it needs to remain a great place to live during this new wave of growth.
Reforming Public Education and Easing the Burden of Student Loans
As a former teacher and current member of the House Education and Public Works Committee, I have seen firsthand the struggles facing our public education system. As your State Senator, I will continue to advocate for greater investments in our students and teachers and fight to keep politics out of the classroom.
Many young South Carolinians, including myself, are also facing the student loan crisis head-on. We should not punish people who seek to improve their lives by getting an education; it should be rewarded. As a State Representative, I've been a champion for reducing student loans and I've even filed legislation to forgive student loans for teachers in our state.
Work to expand Medicaid